Well it took longer than I'd like to say the least of it. Finally though I'm sharing the game I made at the end of last year. Sorry it took so long to get to you, I was trying for sponsorship, but that didn't turn out as well as I'd hoped, so I'm finally releasing it myself.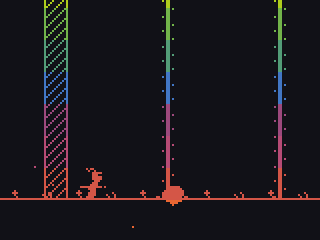 It's a rhythm action platformer, featuring music by Demoscene Time Machine, who is the chap that provided the excellent soundtrack to Jed, and is incidentally my brother.
Anyway, I'm pretty happy with how this one came out, and I really hope like it too.